Configure Additional Build Actions
Open your recently created pipeline.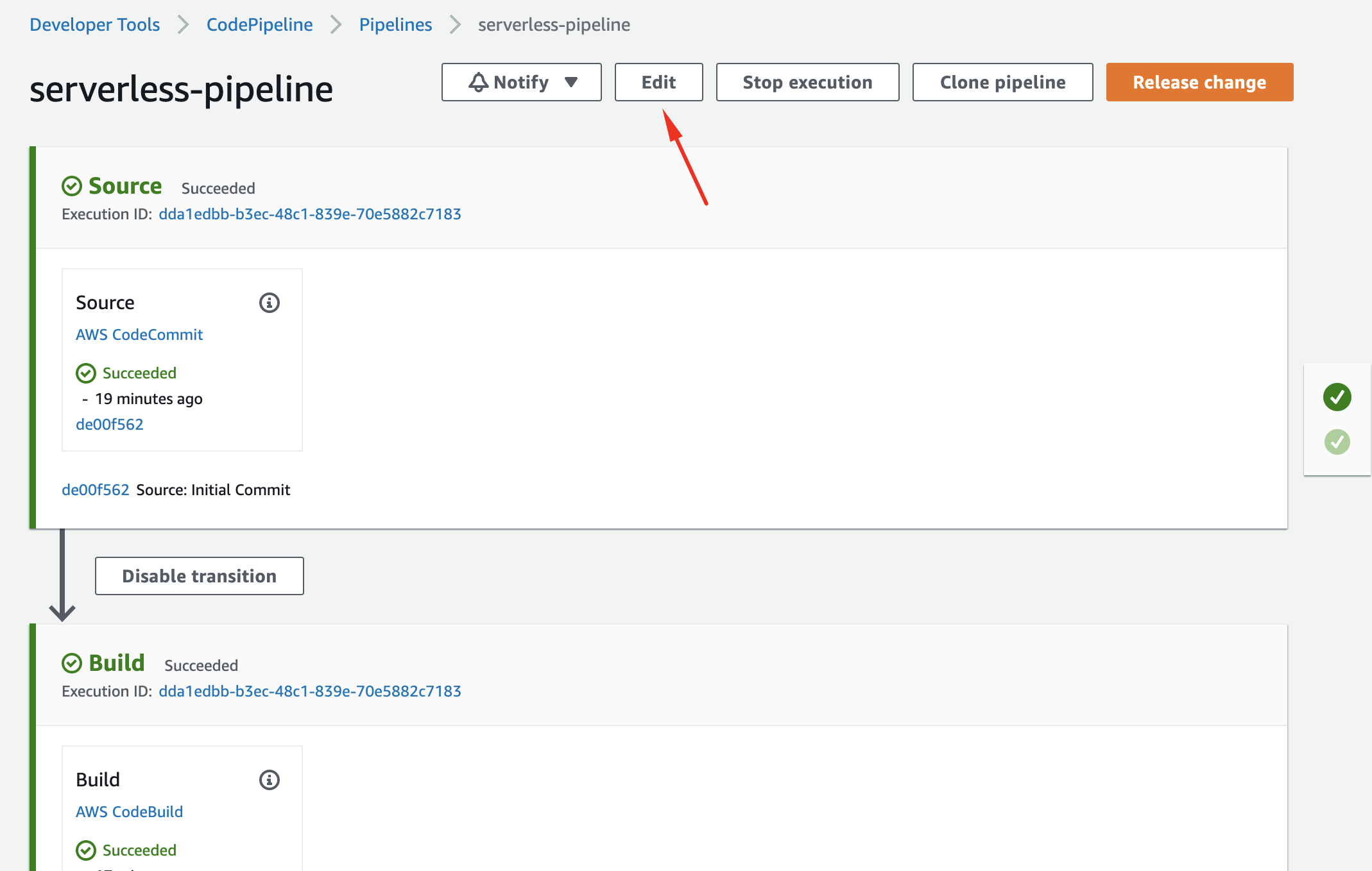 In the Build section click Edit stage
Click Add action group below the current Build action to configure a new AWS CodeBuild action.

Name it UnitTest
Select AWS CodeBuild as Action provider
Select your current region
Select SourceArtifact as Input artifacts
Click Create project to configure your CodeBuild project. A pop-up will open.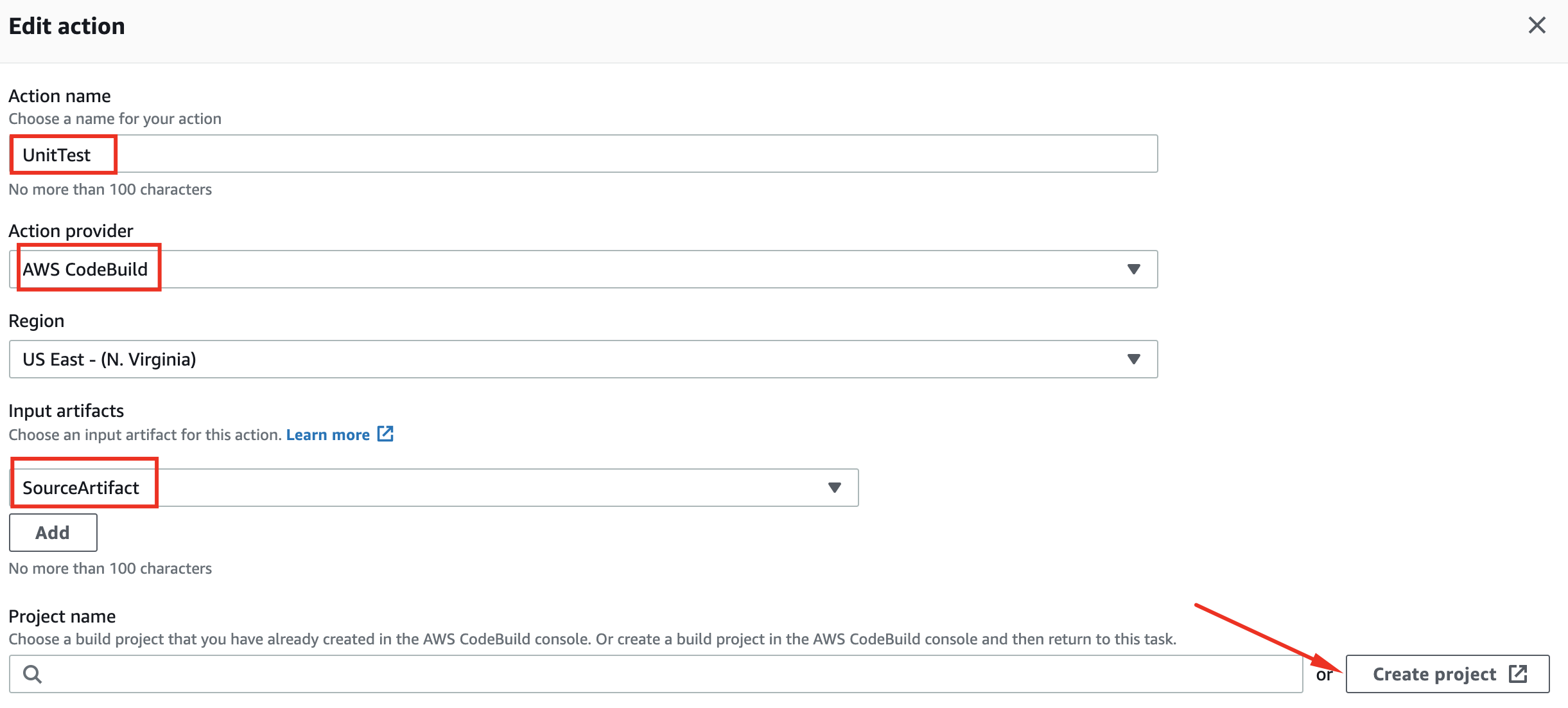 Name it serverless-test-project
In the Environment section select Managed image as Environment image
Select Amazon Linux 2 as Operating system
Select Standard as Runtime(s)
Select aws/codebuild/amazonlinux2-x86-64-standard:2.0 as Image
For Service role, choose Existing service role
Browse for service-catalog-wksp-build-role under Role ARN
Uncheck the Allow AWS CodeBuild to modify this service role so it can be used with this build project box
In the Buildspec section, type testspec.yml in the Buildspec name - optional textbox.
Leave all other settings as default, click Continue to CodePipeline
Click Done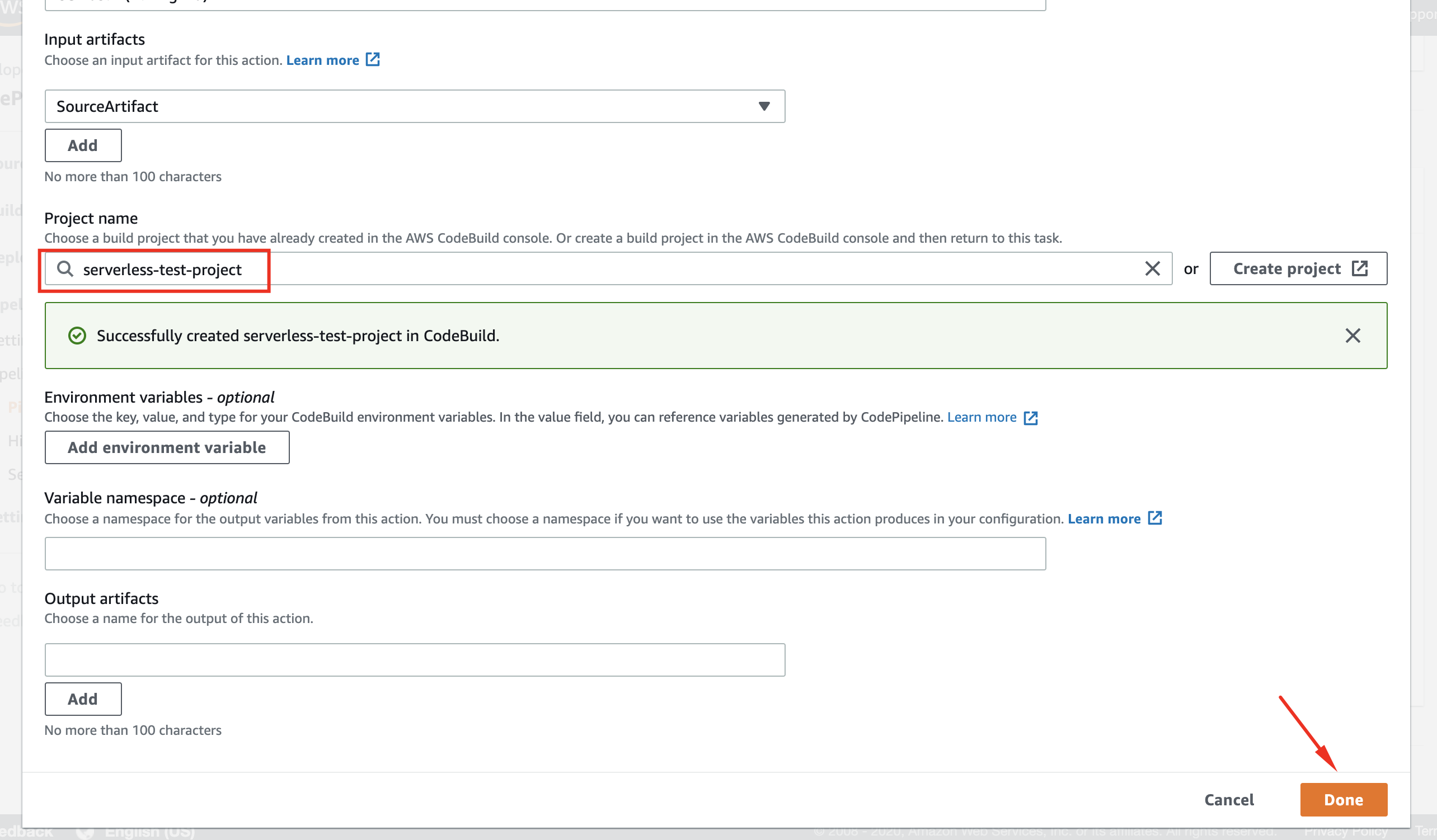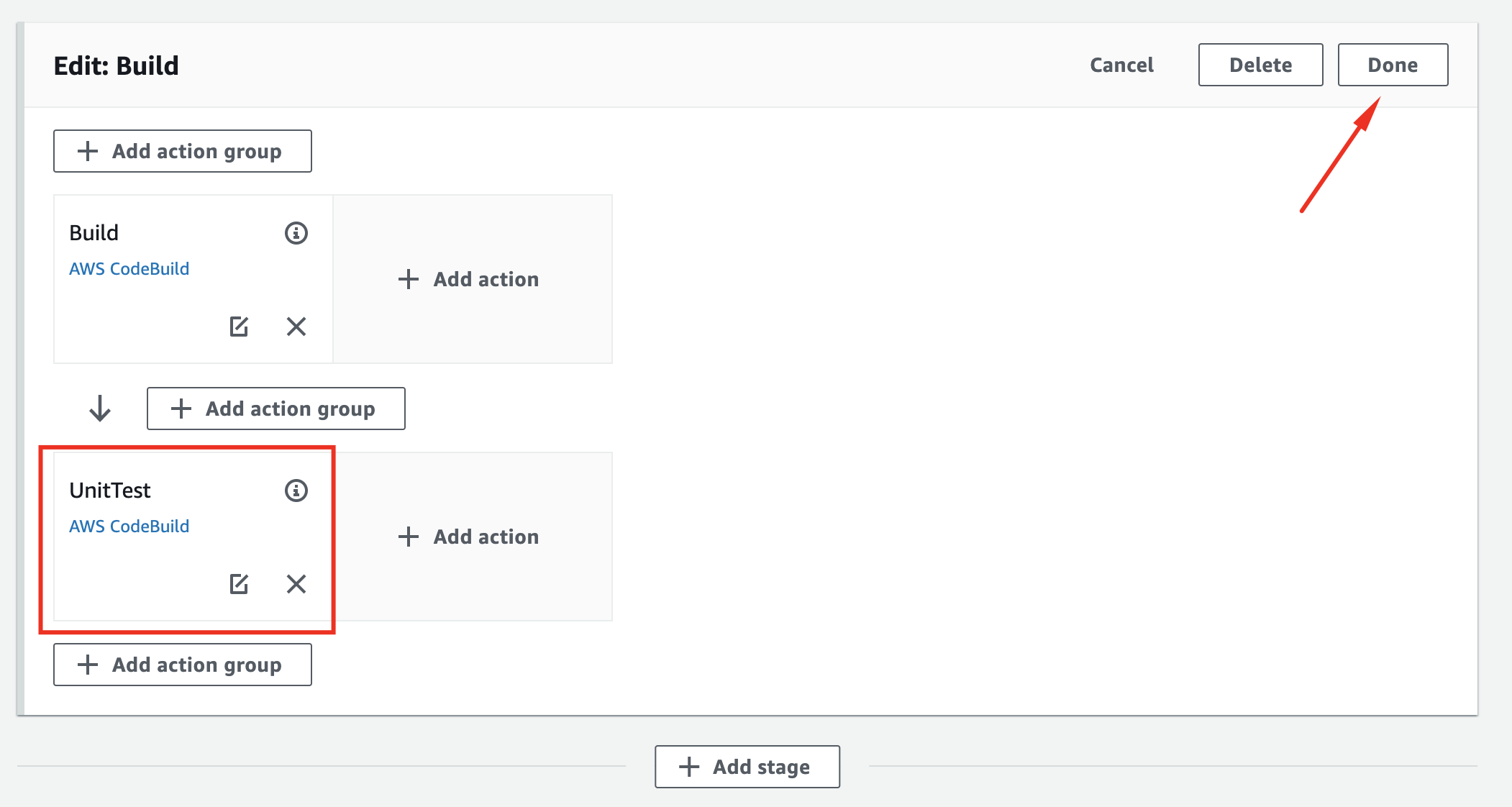 Do not save your work just yet. We still need to configure the deployment stages of our pipeline in the next step.