Multi-Environment Pipeline Setup
Open your AWS CodePipeline console.
Click Create pipeline
Name it serverless-pipeline
Select Existing service role
Browse for serverless-catalog-wksp-pipeline-role, click Next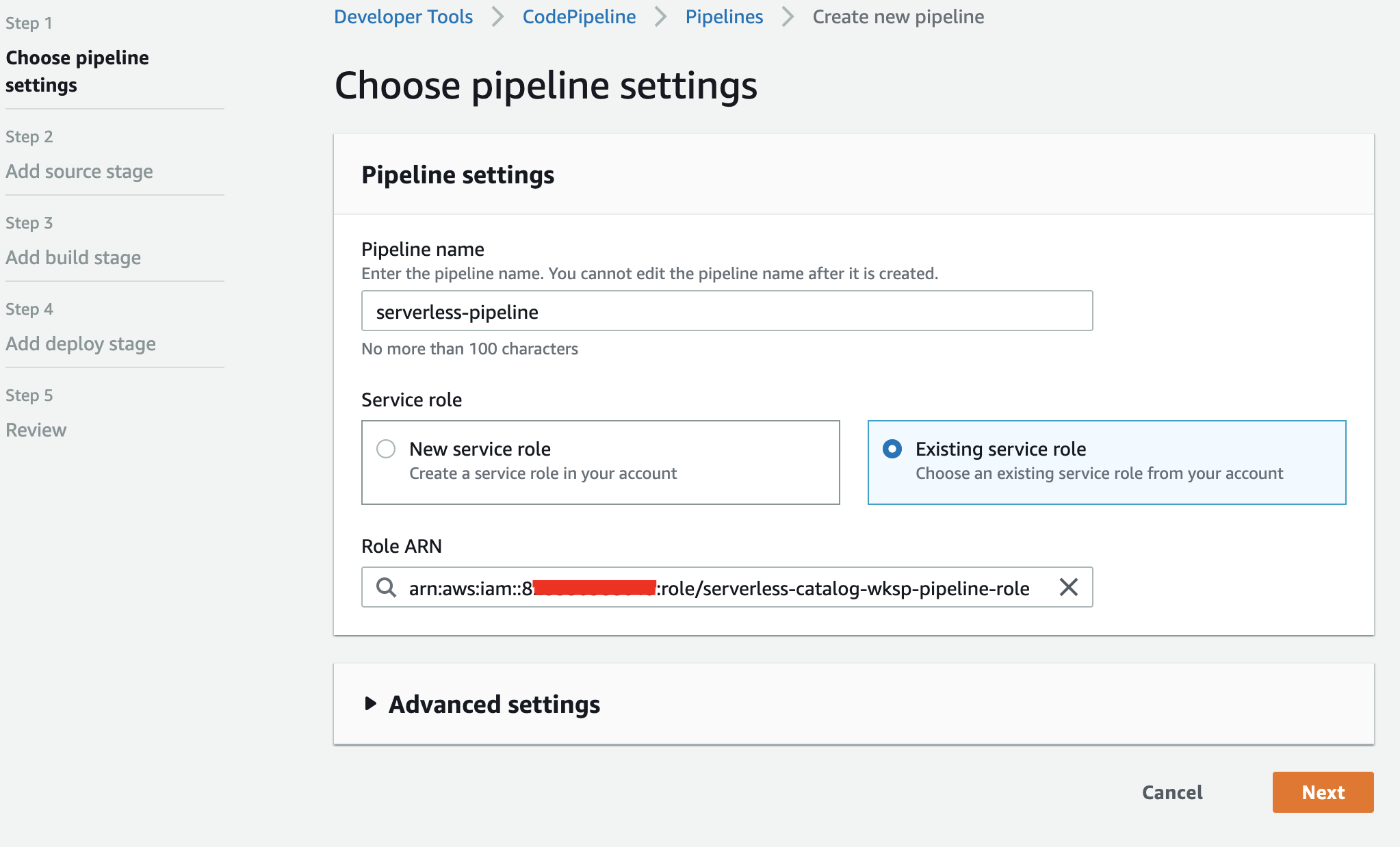 Select AWS CodeCommit as Source provider
Select serverless-repo as Repository name
Select master as Branch name
Leave the last option as default and click Next
Select AWS CodeBuild as Build provider
Select your current region
Click Create project to configure your CodeBuild project. A pop-up will open.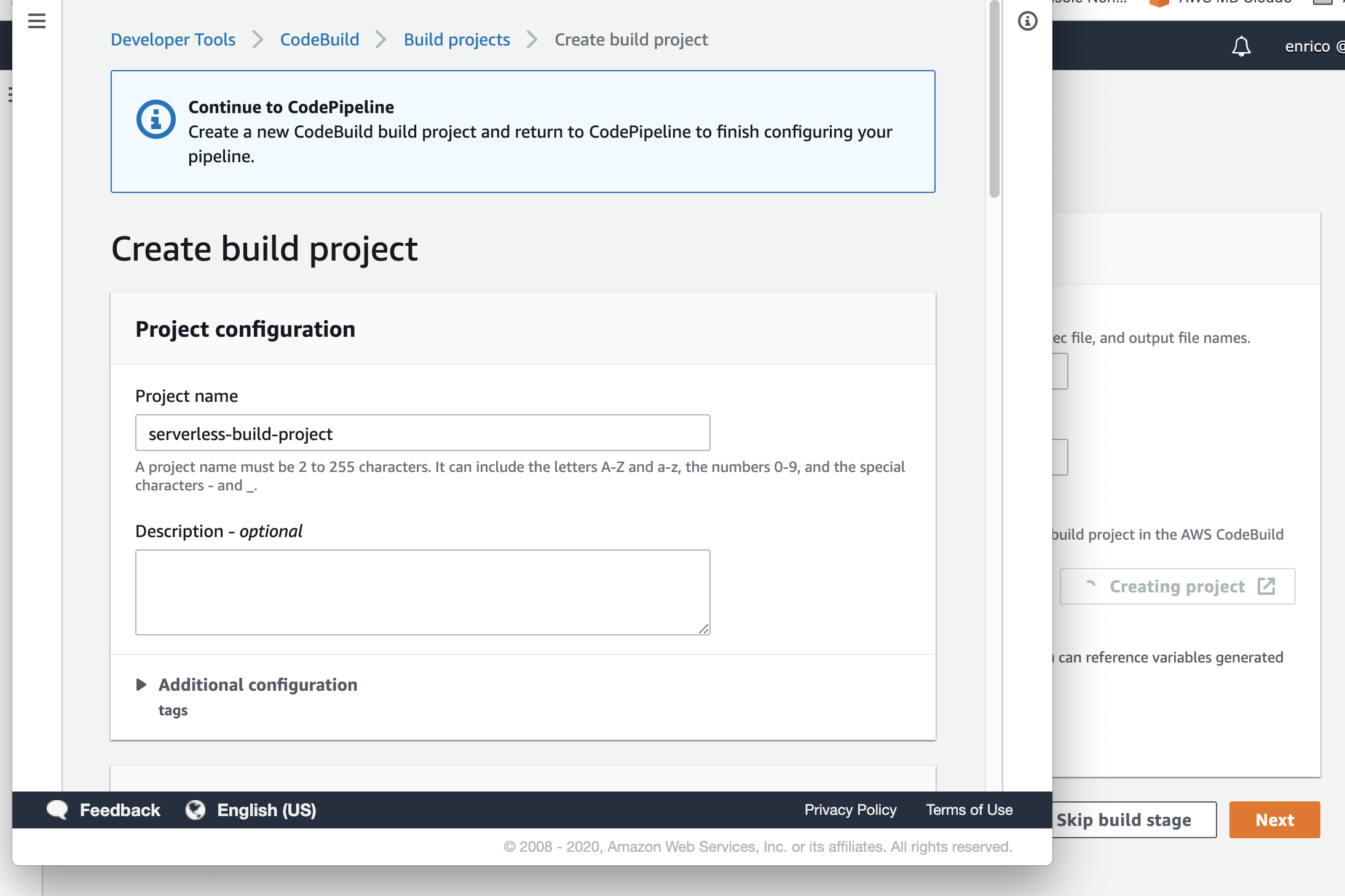 Name it serverless-build-project
In the Environment section select Managed image as Environment image
Select Amazon Linux 2 as Operating system
Select Standard as Runtime(s)
Select aws/codebuild/amazonlinux2-x86-64-standard:2.0 as Image
For Service role, choose Existing service role
Browse for serverless-catalog-wksp-build-role under Role ARN
Uncheck the Allow AWS CodeBuild to modify this service role so it can be used with this build project box
Expand the arrow for Additional configuration
On Environment variables set Name as BUILD_OUTPUT_BUCKET and Value as aws-serverless-catalog-wksp-build-<FIRSTNAME-LASTNAME> created in the previous step (without the s3://)
Leave all other settings as default, click Continue to CodePipeline
Click Next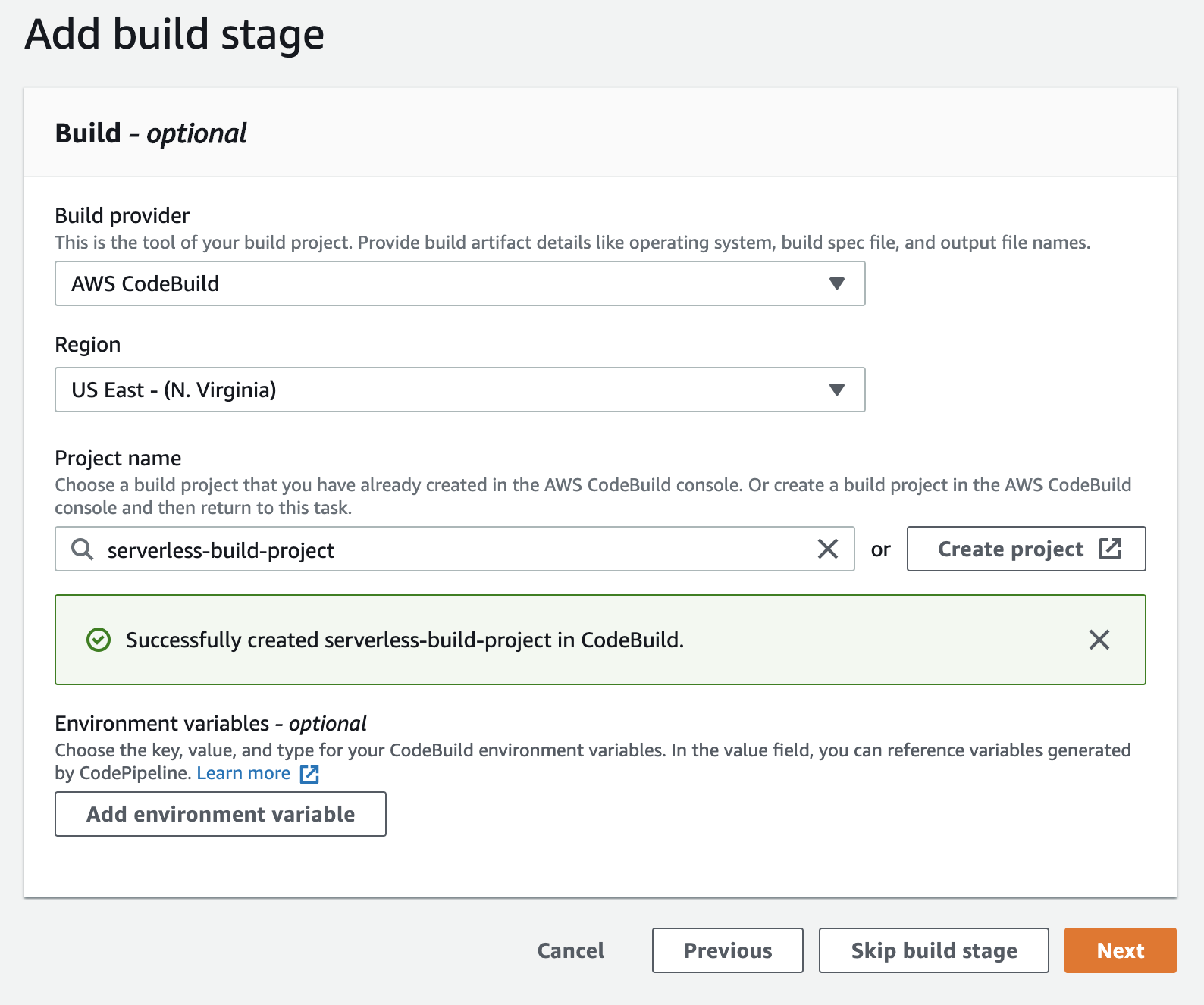 Click Skip deploy stage
Click Skip
Review your settings and click Create pipeline
Your pipeline has now been created with minimal configuration and will attempt to run for the first time. Allow it a couple of minutes to complete until we move on.