Generate CodeCommit Credentials
Go to your IAM Console.
Click Users.
Click on your current user.
Click on Security credentials tab.
Scroll down to the HTTPS Git credentials for AWS CodeCommit section.
Click on Generate credentials.

Make sure to copy/paste both User name and password to a notepad and Download the .csv in case you lose the pasted data.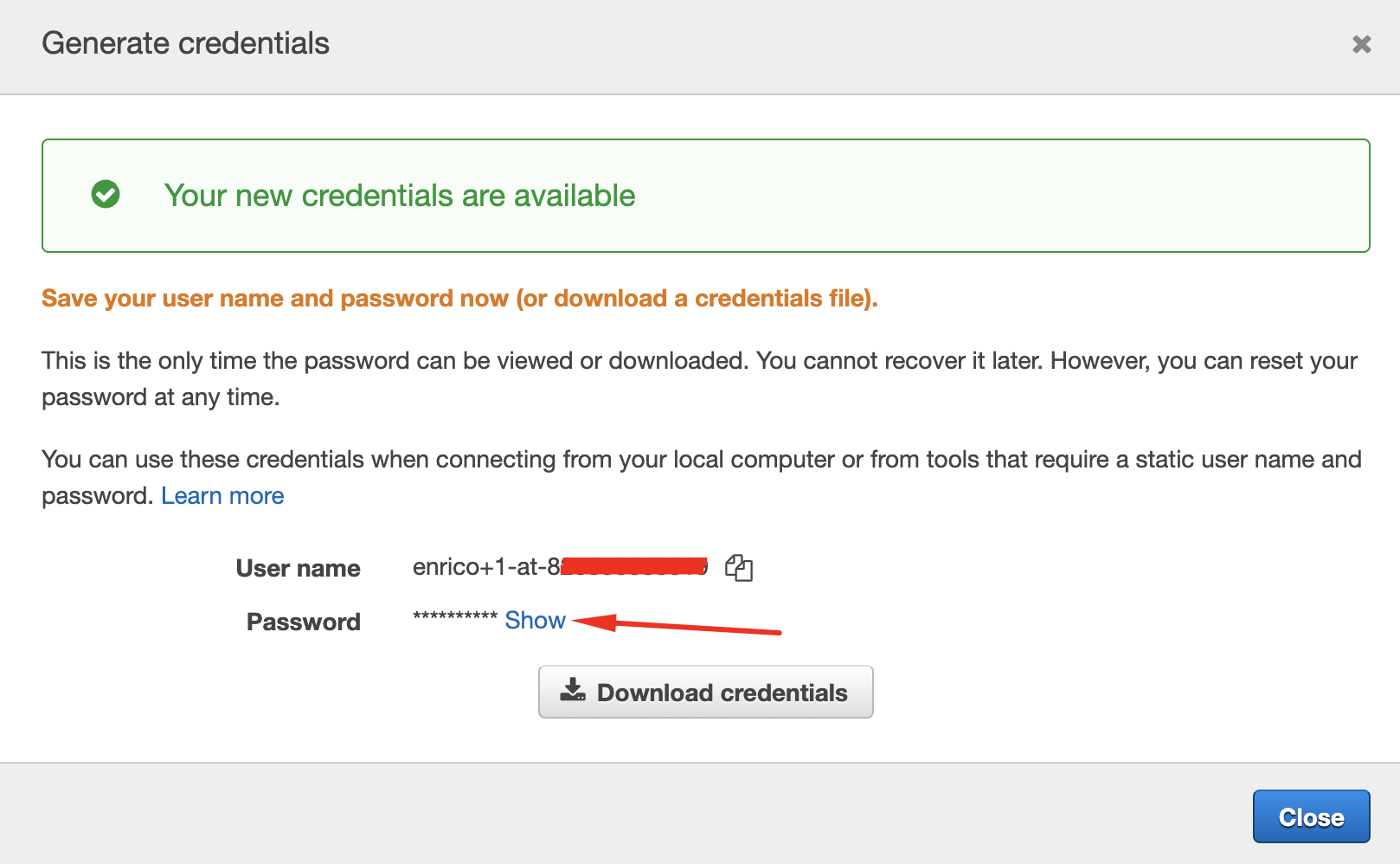 You will need these credentials to complete this module. If you lose them you will have to generate a second pair of credentials.